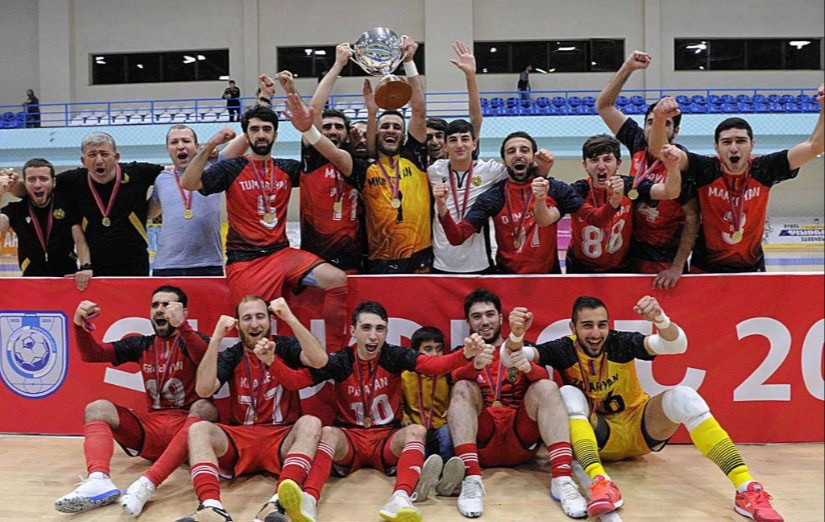 FC Yerevan is Armenian Futsal Top Division champion
The third decisive match of Armenian Futsal Top Division finals between FC Yerevan and Leostandcoin took place on May 31 in FFA Technical Centre/Football Academy. FC Yerevan won with a score of 5:4.

Main time of the match ended in a draw 4:4. In additional time FC Yerevan scored one more goal and became Armenian Futsal Top Division champion.

FC Yerevan players Gegham Tumbaryan, Edgar Mkrtchyan, Rafik Melikyan, Aghasi Yeghiazaryan and Mihran Dermenjyan scored one goal each. From Leostandcoin Edvard Mkrtchyan scored a double, also one goal was scored by Saro Galstyan, Artur Patatyan scored an own goal.