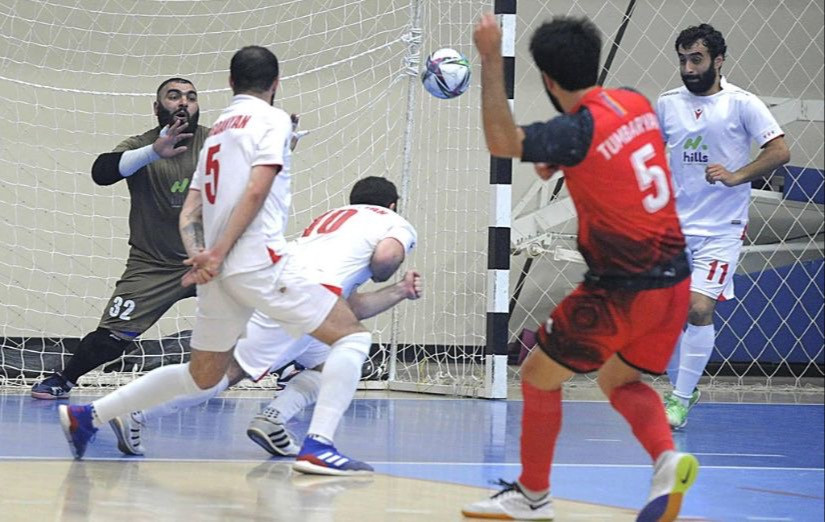 Armenian Futsal Top Division: FC Yerevan beats Leostandcoin
The finals second match of Armenian Futsal Top Division took place on May 28. FC Yerevan beat Leostandcoin with a score of 8:5.

FC Yerevan players Gegham Tumbaryan, Vahe Chopuryan and Rafik Melikyan scored doubles, Artur Patatyan and Karen Khatuev scored one goal each. From Leostandcoin Saro Galstyan and Tigran Vardanyan scored doubles, also one goal was scored by Garegin Mashumyan.

The champion will be determined by the results of the 3rd decisive match.

In the third place match Team FAF beat ASUE Yerevan with a score of 7:4.